TVC Recognition Award
Each year the TVC Recognition Award is presented to an individual, or couple, who has made a significant contribution to the square dancing community.
We are pleased to announce the 2013 TVC Recognition Award goes to Daryl and Yvonne Clendenin.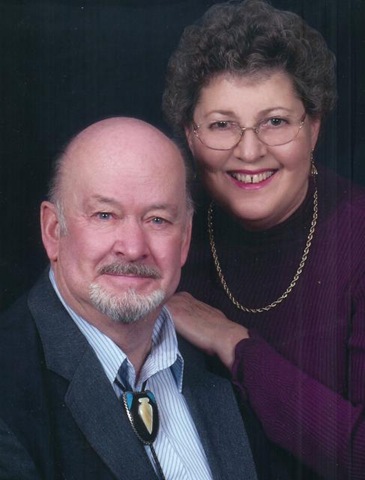 Our TVC Recognition Award Recipient Puts The Fun In Dance! He, together with his spouse, love to dance and have been square and round dancing for 46 years. He is famous for dressing up for themed dances, dawning wigs, overalls, and skeleton shirts. If you dance in a square with him . beware - because you can find him "breaking up" squares by dancing the wrong direction and reaching for your hand when he shouldn't. Even as an expert dancer, he believes you shouldn't take dancing too seriously. "After all," you will hear him say, "it's only a dance!"
Our Award Recipient Is A Caller With Incredible Credentials! He has been calling internationally, nationally and locally for over 44 years, most recently for a TVC club for the last 10 years. He has been involved with CALLERLAB, helping define our square dance standards -- and providing leadership to his fellow callers. His fellow callers affectionally call him "Dad" -- not because of his age but because of his wisdom and helpful nature.
Our Award Recipient Is A Very Special Teacher! He has conducted Caller seminars and clinics in and out of the United States. But more importantly for us, he has taught and is currently teaching MANY of our local potential callers. offering ongoing classes in his basement and at a special college each July in Cle Elum, Washington.
Our Award Recipient is Musical! Many of the songs you dance to have been recorded and produced by our recipient. He was the owner and producer of Chinook and Hoedowner Records.
Always willing to share his time, his expertise, and his humor for the sake of square dancing.
I am delighted to announce TVC's Recognition Award Recipient - Daryl Clendenin, Caller for the Hoedowners and his wife Yvonne.
Previous Winners
2010: Mike & Sally Duyck
2009: Bill Young
2008: Paul & Diane Capp
2007: Ray & Dorothy Sullivan
2006: Bill & Bea Cook
2005: Jim & Kay Rogers
2004: Gary & Joyce Clark
2003: Tim & Kathy Roberts
2002: Harold & Barbara Kleve
2001: Lee & Perky Kilbourn
2000: Ted & Pat Young
1999: Mick & Shan McKinney
1998: Tom & Janice Sminia
1997: Loretta Flint
1996: David & Kathy Krause
1995: Lloyd & Colleen Coventry
1994: Otis & Lila Jones